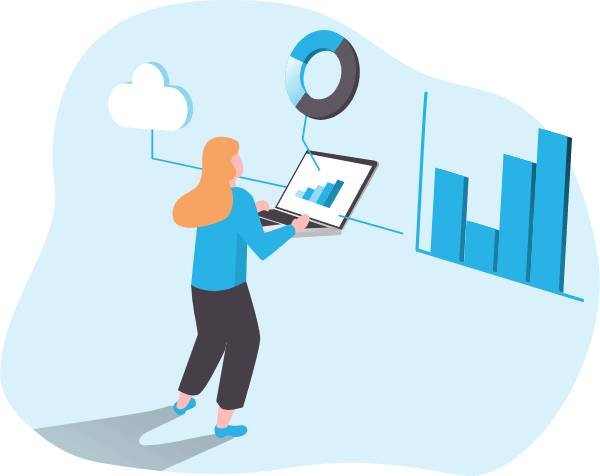 As information technology reaching it's high, data processing has become essential and easy to furnish task. The services are a set of processes usually required by the business information system. It's a must for every organization for keeping the data up to date and is ready to use formats. The process includes the summarizing of data or information in rich formats for producing critical statistical data. Such compiled information in various formats is being used during strategic decision making for business growth. On the other hand, it is not easy to manage data on your own, and then comes the need to Outsource Data Processing Services. Several companies helping business for compiling and converting data into useful formats.
DATA CONVERSION AND PROCESSING – A MUST FOR STAYING UPDATED
The conversion and processing of data play a vital role while forming an outlay of business growth by management. The volume of data hardly matters as each and every small information is critical for business. Proper handling of such Information processing helps in expanding sales and business and reaching potential customers throughout the globe.
DOCUMENT PROCESSING SERVICES PLAYS VITAL ROLE FOR ORGANIZATIONS
It is quite tough to manage and arranges the bulk information or data without its processing. Earlier the companies were not taking such processes seriously but now they realized the importance of this process and also the difficulty in in-house keep-up. Handling, organizing, and retrieving papers manually is a quite expensive and tough task, and security concerns are other issues related to them. Thus, now most of the companies started outscoring the Document Processing Services for better management. These services help you in collecting, analyzing, and classifying these data in the relevant discipline and saving them for future use. This also helps in managing invoices, memos, applications, and receipts.
HIRE ONLY THE QUALITY SERVICE PROVIDER
Now, that you have realized the importance of data processing, look for a quality service provider. The SK Data Entry Services is one of the fast-growing names in this industry. They provide different services like Data Entry Services, Data Processing Services, Data Conversion Services, Form Processing Services, Desktop Publishing Services (DTP ), Web Research Services, and last but not the least the Scanning & Indexing Services. By providing quality data processing services to various clients, they have become the first choice among the business houses.
DATA ENTRY SERVICES ARE BEING HIRED BY ALMOST ALL ORGANIZATIONS
The assistance of methods used by data processing service providers to automate a large amount of data made the process quite easy. The S. K. Data Entry Services serving clients from almost all sectors including banking, industries, academic institutions, insurance companies, etc. These are just a few names but is not limited and also serving the government agencies quite efficiently.

Our Office
C/2/8, Pavapuri Flats,
Nr. Jantanagar Crossing, Ghatlodiya
Ahmedabad - 380061
Gujarat, India